Lubricate Oil
ALL CONDITIONS CHAIN OIL
ALL CONDITIONS CHAIN OIL
ALL CONDITIONS CHAIN OIL
Non-sticky
Protects against rust
Easy to clean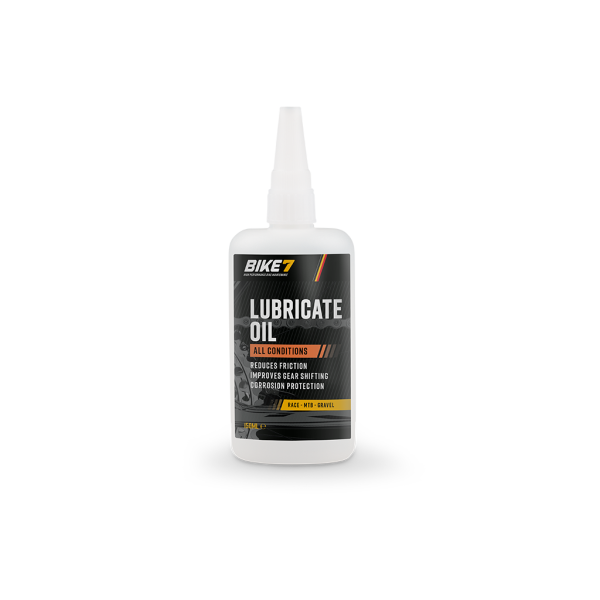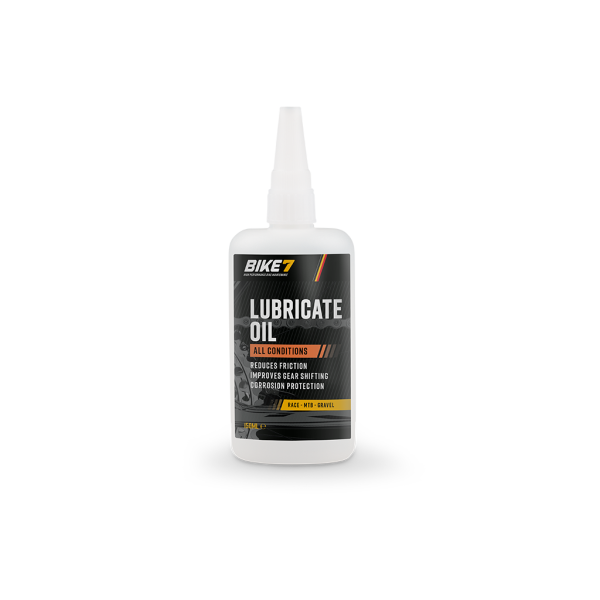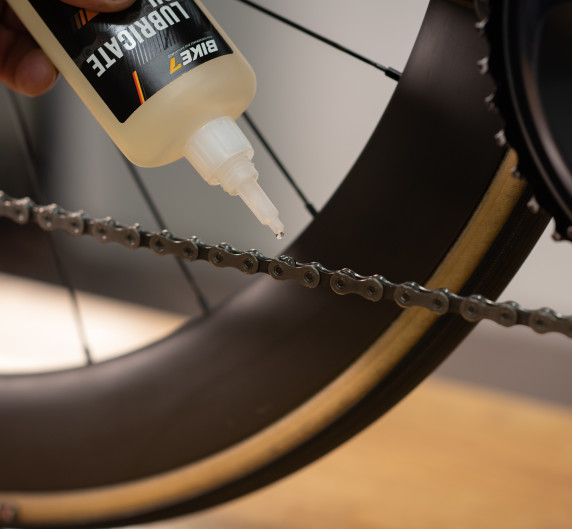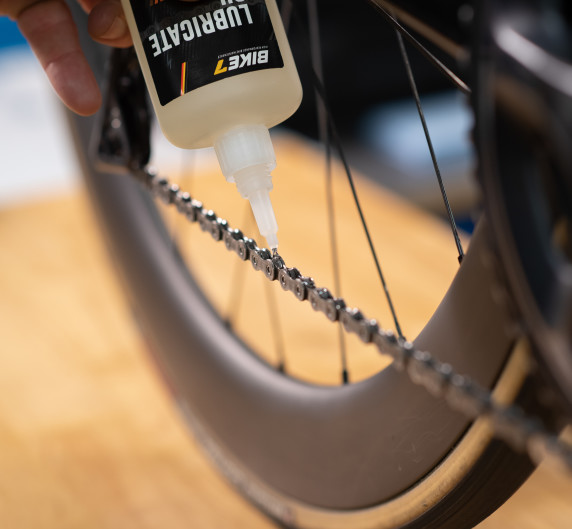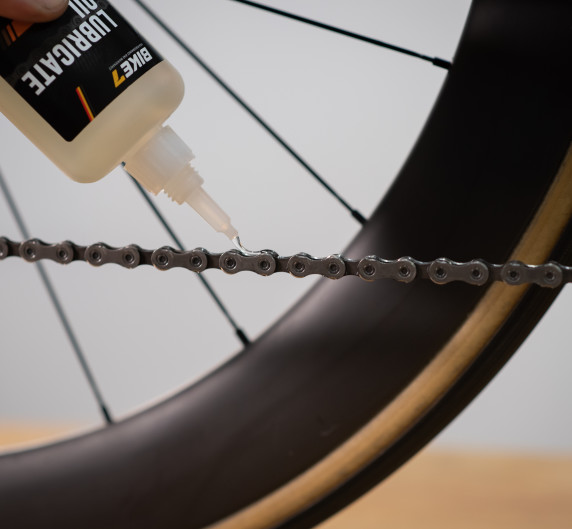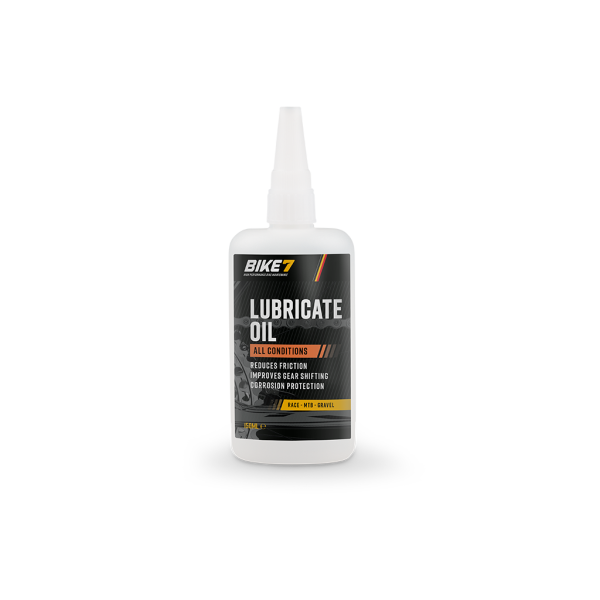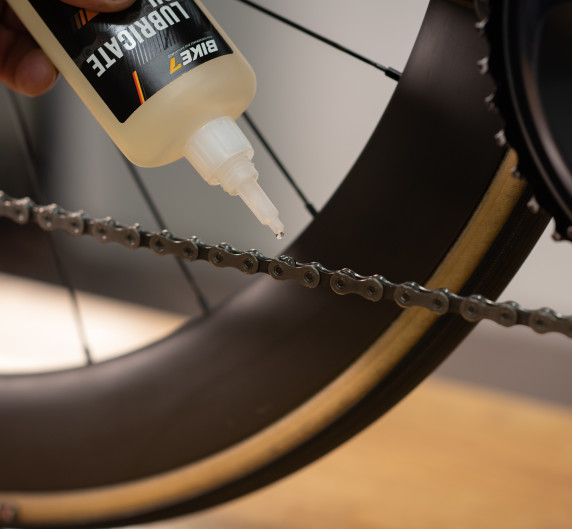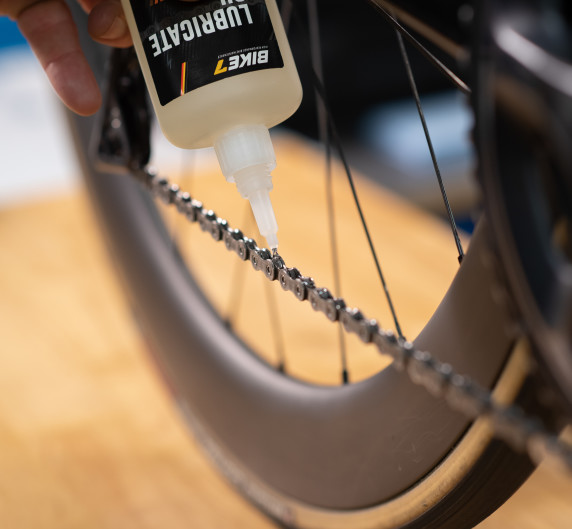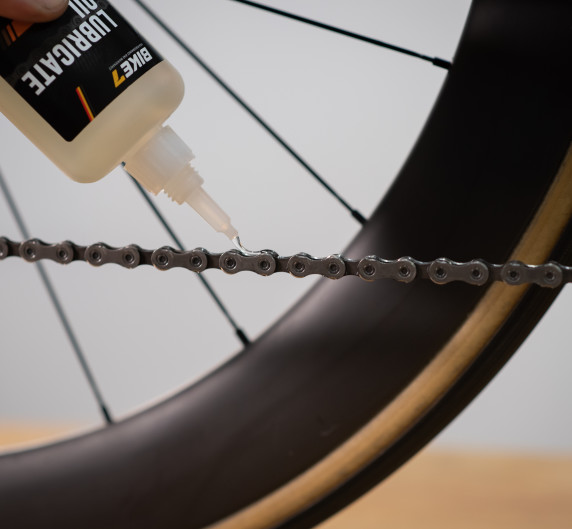 Packaging
977430924 - Lubricate Oil - bottle 150ml
Features
Reduces friction for smoother shifting and longer transmission life. Protects the chain from corrosion and can be used in all weather conditions.
Applications
Competition and leisure, all disciplines.
Instructions
Apply to the centre of the links along the length of the chain. If necessary, wipe off the excess with a clean, dry cloth before riding.
Tip: For optimum performance and longevity, degrease the chain and change the oil after each ride.
Technical information
Safety documentation
Technical documentation
Colour: transparent yellow.
Odour: characteristic.
Relative density at 20°C: 0.88 kg/L.
Dynamic viscosity at 20°C: 500 mPa.s.
Shelf life: 36 months, kept cool and dry in original packaging.