Belt Care
FOR SMOOTH AND SILENT RIDES
FOR SMOOTH AND SILENT RIDES
FOR SMOOTH AND SILENT RIDES
Nourishes, protects and extends the life of belts.
Prevents squeaking and does not attract dirt or dust.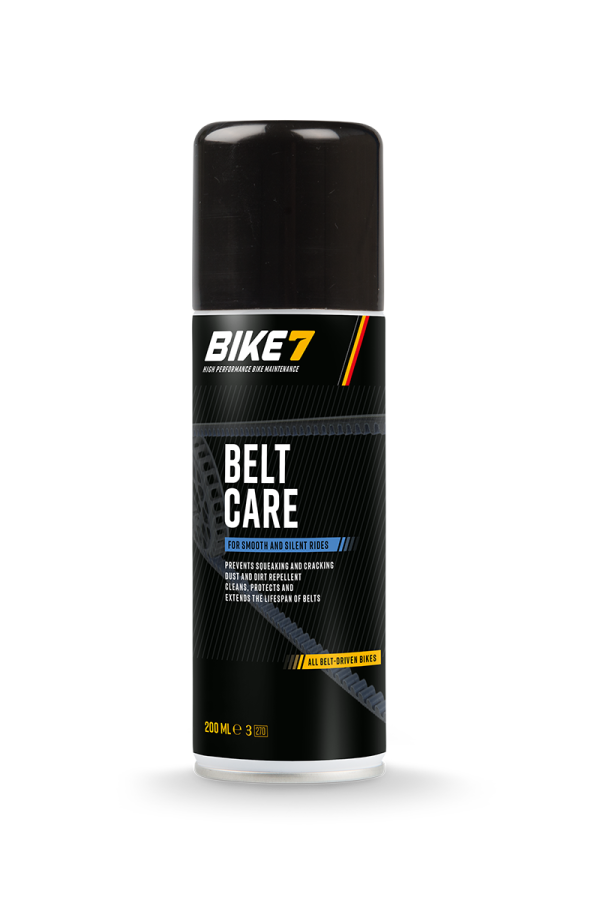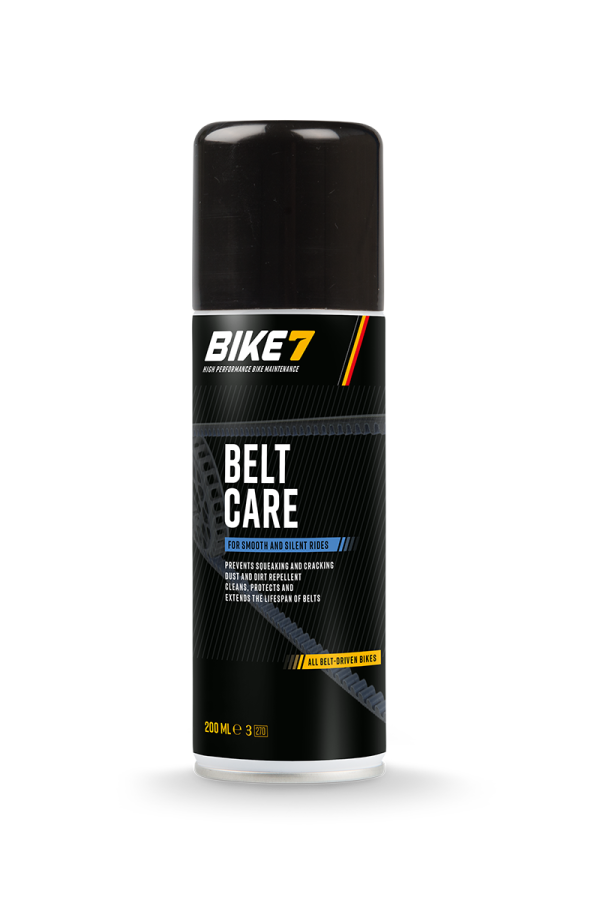 Packaging
977132924 - Belt Care - aerosol 200ml
Features
Prevents tearing and noise, does not attract dirt, dust or grease and is safe for use on all bicycle and electric bicycle belts.
Instructions
Shake well before.
Apply directly to the belt from a distance of 5cm.
Tip: Avoid spraying in the direction of brake discs.
Technical information
Safety documentation
Technical documentation
Base: distillates (petroleum); free of lead and animal fats.
Colour: colourless.
Odour: typical.
Resistance: water and salt water.
Temperature resistance: from -5°C to +100°C.
Shelf life: 12 months, dry, cool and frost-free.
NSF registration number: 140739, Category H1
In compliance with: FDA, Title 21, Section 178.3570.
Safety measures: please consult the safety data sheet.