Fast Clean
POWERFUL BIKE FOAM CLEANER
POWERFUL BIKE FOAM CLEANER
POWERFUL BIKE FOAM CLEANER
Easy to use (no water needed).
Safe on all surfaces.
Stripe free result.
Also for helmets, glasses, shoes, … .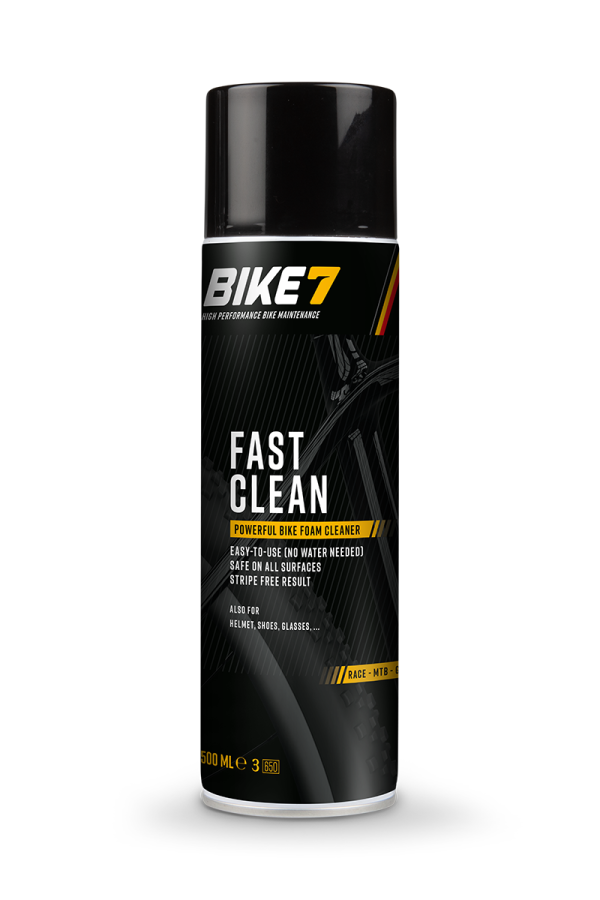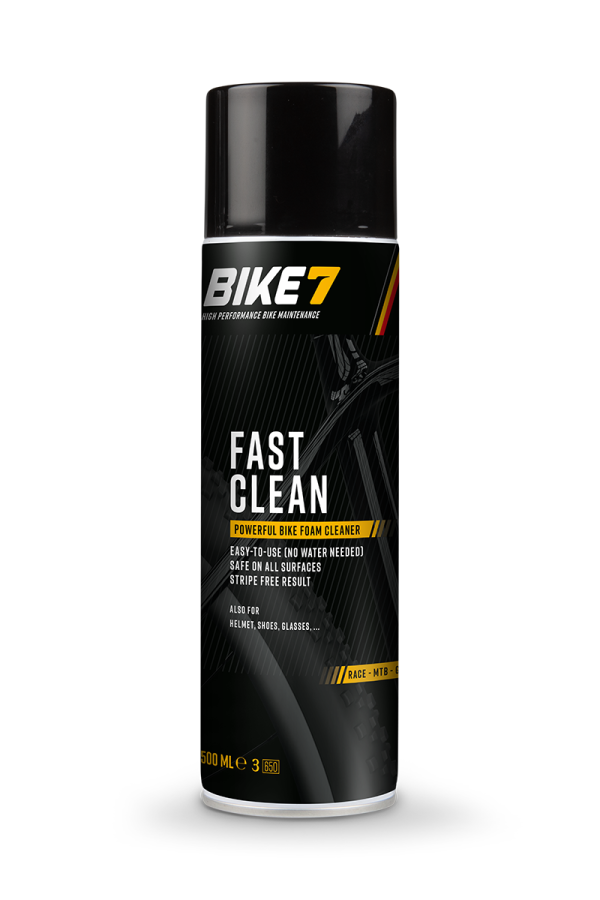 Packaging
977482924 - Fast Clean - 500ml
Features
Effectively removes contamination such as sand, dust, dried drinks, sweat, finger marks and grease.
Instructions
Use without water:
Apply to entire surface.
Allow the foam to soak in for a moment to dissolve the dirt and then wipe off with a damp microfibre cloth.
For use on a very muddy bike, first rinse it with a garden hose.
Then apply Fast Clean, let it soak in for a moment and remove with a microfibre cloth.
Tip: the use of a slightly moist microfibre cloth avoids the risk of micro-scratches.
Technical information
Safety documentation
Technical documentation
Appearance: lightly foaming liquid in aerosol.
Base: detergent, alcohol, additives, perfume, demineralised water.
Color: transparent.
pH: 10,4.
Specific weight: 0,900 at 20°C.
Flash point: none.
Shelf life: 36 months, keep dry, cool and frost-proof.
Safety measures: consult the Safety Data Sheet.