Mount Carbon
ASSEMBLY PASTE FOR CARBON PARTS
ASSEMBLY PASTE FOR CARBON PARTS
ASSEMBLY PASTE FOR CARBON PARTS
Increases grip between carbon parts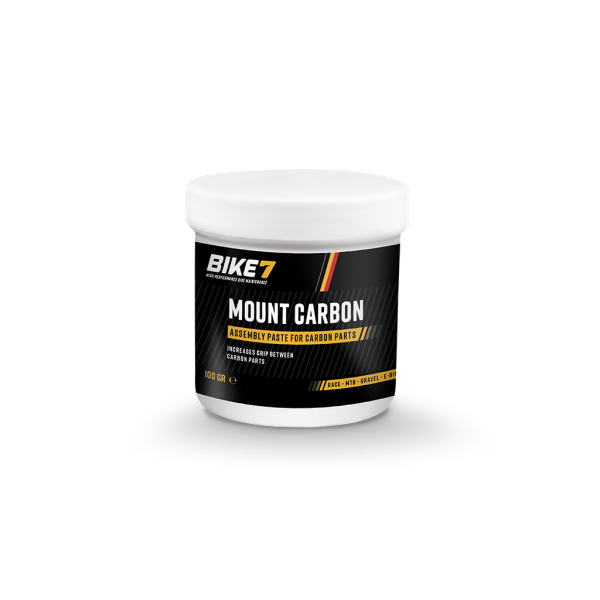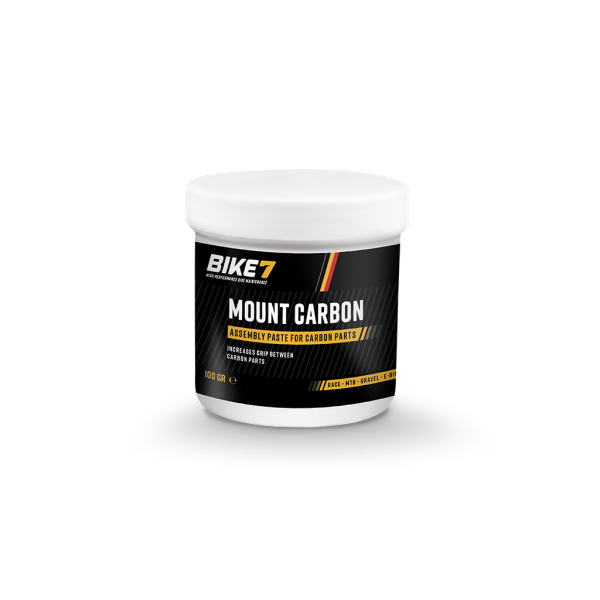 Packaging
977070924 - Mount Carbon - 100gr
Features
Mount Carbon is used when assembling carbon parts. Mount Carbon provides such a good grip that the tightening torque can be reduced, so that there is less pressure on the assembled parts and material fatigue is delayed. Assembled parts can also be disassembled easier.
Applications
For assembling seat posts, steering tubes, ... .
Instructions
Apply Mount Carbon so that contact points are fully lubricated.
Assemble the parts according to the prescribed tightening torque.
Remove excess Mount Carbon with a cloth.
Technical information
Safety documentation
Technical documentation
Appearance: thick liquid.
Odour: distinctive.
Water solubility: insoluble.
Dynamic viscosity at 20°C: 48000 mPa.s.
Kinematic viscosity at 20°C: 57143 mm²/s.
Relative density at 20°C: 0,840.
Vapour pressure at 20°C: 60 Pa.
Autoignition: 236°C.
Boiling point/boiling range: +190°C/+240°C.
Shelf life: 36 months, store in sealed container in closed, frost-free and ventilated area.