Mount
PROTECTIVE ASSEMBLY GREASE
PROTECTIVE ASSEMBLY GREASE
PROTECTIVE ASSEMBLY GREASE
Anti-seizing
Maintains tightening torque
Acid, salt and water resistant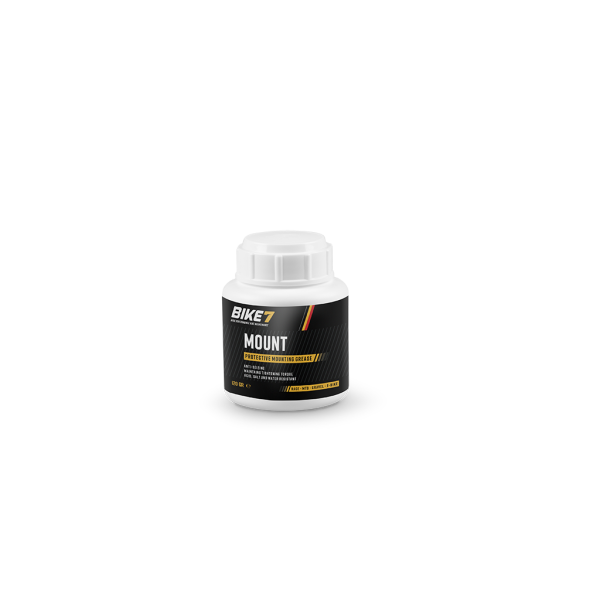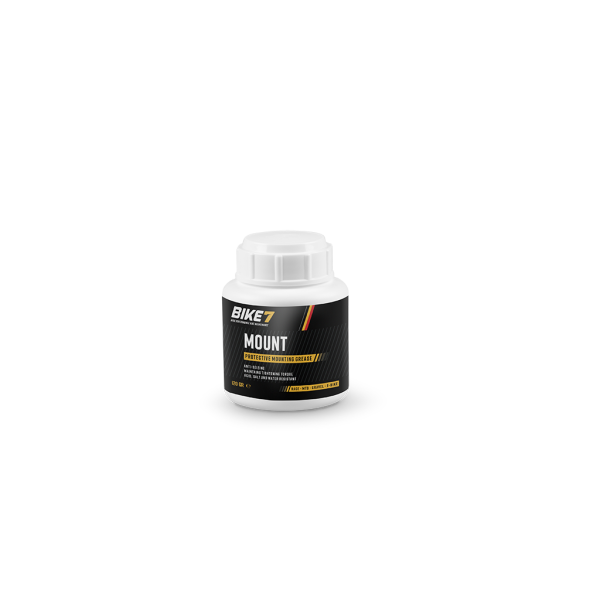 Packaging
977080924 - Mount - 120gr
Features
I bicycle (dis)assembly is your buisiness you need professional products. we have developed a protective and repairing assembly grease specially for professional assemblers.
Mount simplifies the assembly and disassembly of parts. it contains repairing properties so also offers excellent protection against corrosion and wear.
Applications
For the professional (dis)assembly of pedals, saddle pins, ... .
Instructions
First clean the parts to be lubricated with Degrease. Then dry with compressed air or just let it evaporate.
Technical information
Safety documentation
Technical documentation
Colour: white.
Odour: neutral.
Shelf life: 12 months, dry, cool and frost-free.