Grease
LUBRICATING ASSEMBLY GREASE
LUBRICATING ASSEMBLY GREASE
LUBRICATING ASSEMBLY GREASE
High pressure and water resistant
Anti-wear additives
Rust prevention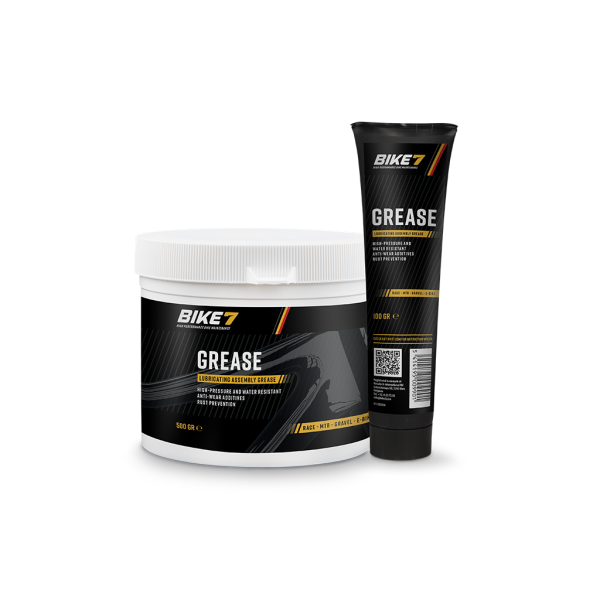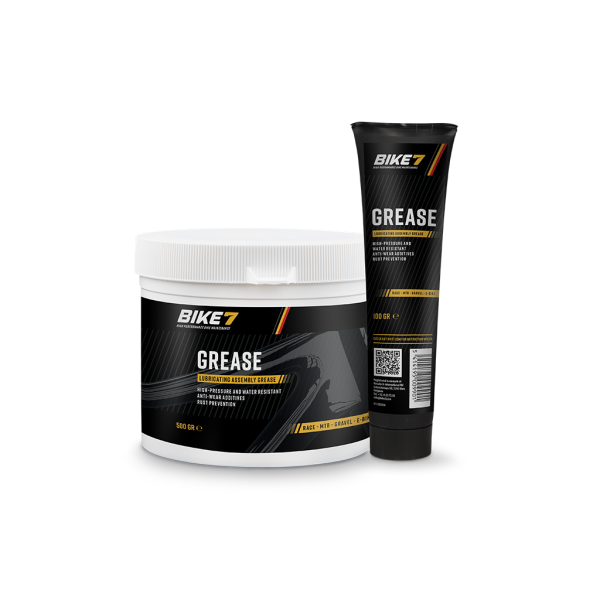 Packaging
977130924 - Grease - 500gr
977290924 - Grease - tube 100gr
Features
Most lubricants on the market are not pressure-resistant.
Bike7 decided to do something about this with Grease. We developed the highest quality pressure-resistant grease on the market.
This high-pressure and water-resistant lubricating grease distinguishes itself from other greases by its high adhesive strength that ensures longlasting deep lubrication.
Applications
For optimal lubrication of moving parts such as the crank axle, headset, ... .
Instructions
First clean the parts to be lubricated with Degrease. Let it evaporate or dry with compressed air.
Technical information
Safety documentation
Technical documentation
Colour: yellow.
Odour: rubber odour.
Temperature range: -30°C to +130°C, briefly to +150°C.
Shelf life: 24 months.