Deblock
RUST DISSOLVING PENETRATING OIL
RUST DISSOLVING PENETRATING OIL
RUST DISSOLVING PENETRATING OIL
With graphite & molybdenum sulphide
Unblocks rusted parts
Strong and fast penetrating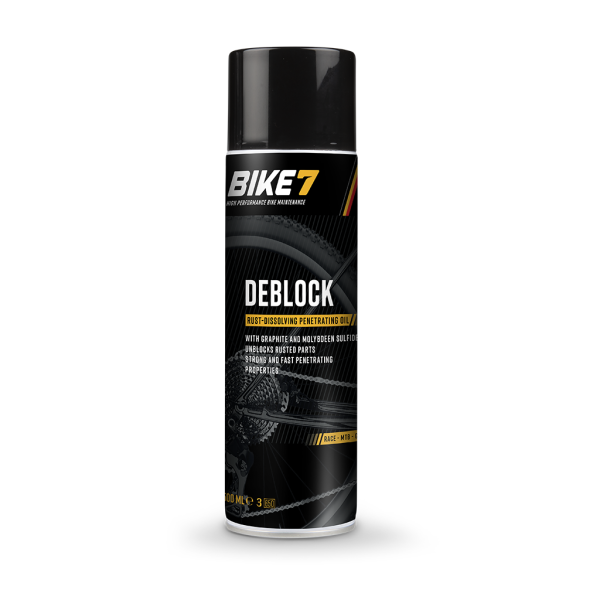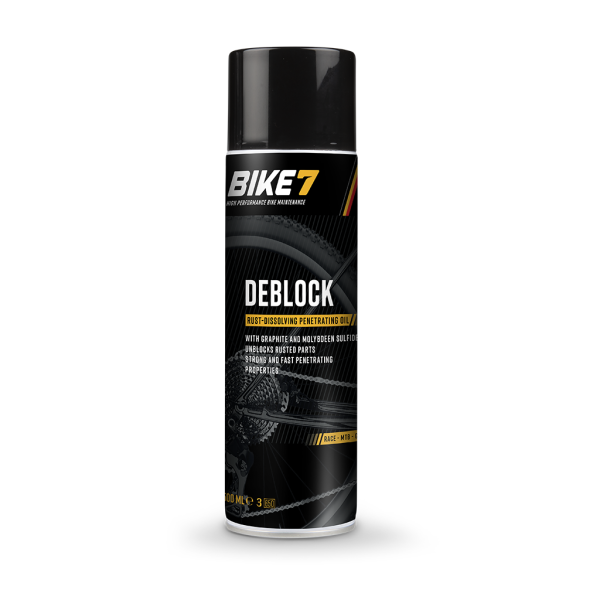 Packaging
977200924 - Deblock - 500ml
Features
Badly-maintained bicycles require another approach. You often have to deal with rusted bolts and components.
For this you need powerful products that make disassembly easier.
Deblock is a rust-dissolving penetrating oil that deals with the worst kind or dirt.
This product finds it ways into the most unreachable nooks and crannies thanks to its high penetration.
Applications
To loosen parts that have rusted solid.
Instructions
Spray Deblock from a distance of 20 cm and give it several minutes to work its way in before starting disassembly.
Technical information
Safety documentation
Technical documentation
Colour: grey transparent.
Odour: petroleum odour.
Water solubility: 0 gr/100ml.
Shelf life: 12 months, dry, cool and frost-free.