Multi Tape
ELASTIC PVC INSULATING TAPE
ELASTIC PVC INSULATING TAPE
ELASTIC PVC INSULATING TAPE
Flexible and adapts to all shapes around all materials.
Easy to tear.
Waterproof and water resistant.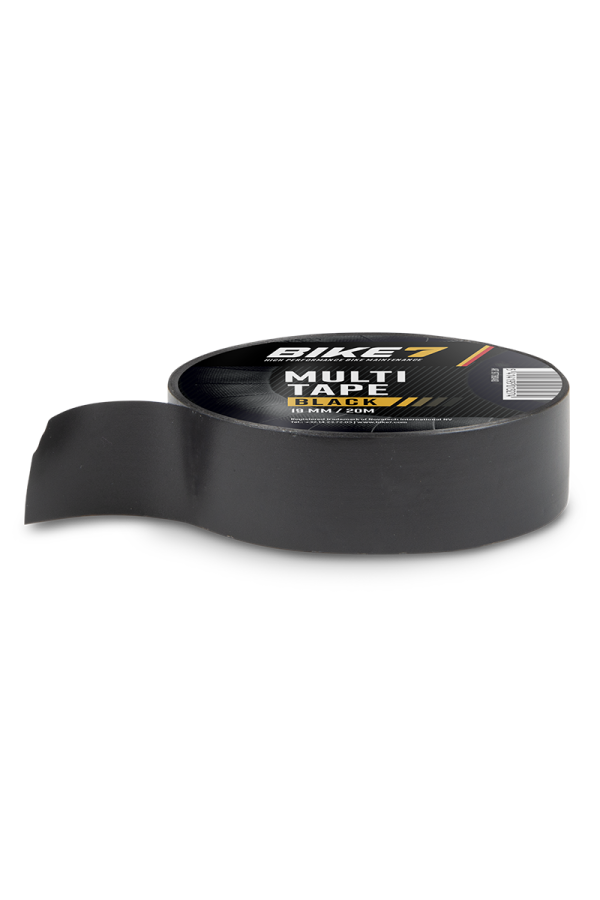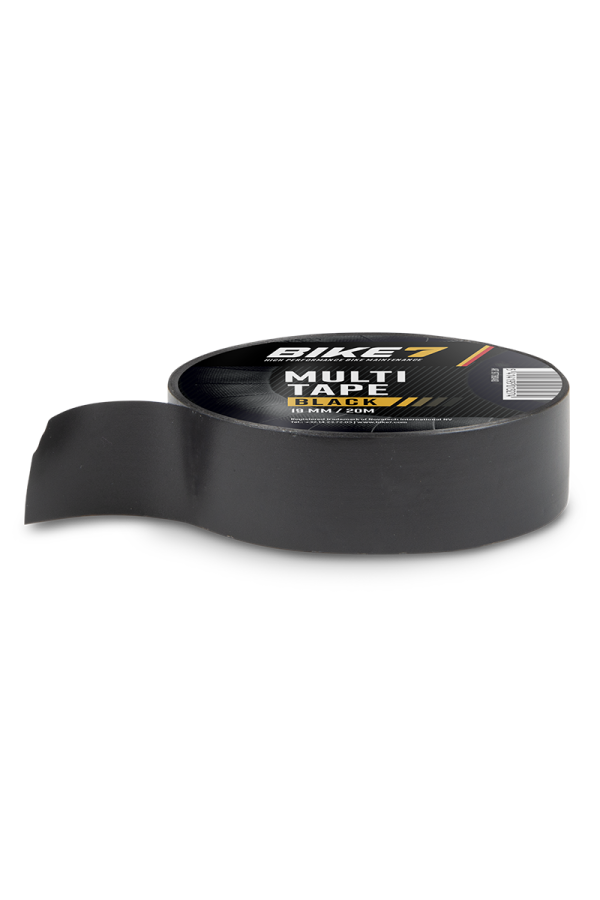 Packaging
977380490 - Multi Tape black - roll 19mm / 20m (= 8pcs)
Features
Strong and stable with high permanent adhesion to all materials. Weather resistant and resistant to friction, water and UV rays. Easy to use on complex shapes and small connectors thanks to its high elasticity and moldability. RoHS3 compliant and made of self-extinguishing materials.
Applications
Insulation of cables and wires.
Insulation of cable lugs, contacts and connectors.
Electrical protection of cable connections.
Repair of damaged cable sheaths.
Instructions
Apply on a clean support, overlapping.
Press well.
Make at least one turn on the existing insulation or sheath for optimal results.
Technical information
Composition: PVC and modified rubber adhesive.
Thickness: 130 microns.
Tensile strength: 26 N / cm.
Elongation at break: 180%.
Adhesion strength: steel: 2.4 N / cm, on own upper layer: 2.1 N / cm.
Application temperature: between 0°C and + 40°C.
Temperature resistance: from -5°C to + 70°C.
Breakdown voltage: 8000 V.
Insulation resistance: 100,000 MΩ.
Maximum voltage: 600 V.
Resistance: to UV rays, acids, salts, bases, water, sea water, greases.
Shelf life: 24 months, kept cool and dry in its original packaging.